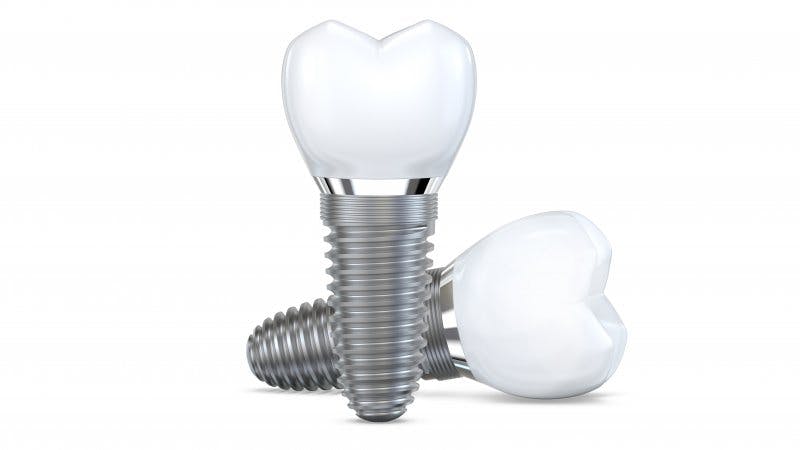 Depending on your background, you may already know about dental implants. Namely, they're replacement teeth that dentists use to restore your smile's looks and function. However, you'd probably be surprised by the other facts surrounding these dental restorations. It turns out that implants have more going for them than most people know. Do you want to learn more? If so, here are three unexpected facts about dental implants from a Trophy Club dentist.
Dental Implants Have a High Success Rate
For starters, implant treatment tends to be highly successful in the long term. More specifically, the procedure relies on methods that make it unlikely to fail.
You see, dental implants don't just sit on your gums (unlike dentures or bridges). Instead, dentists place them in the empty sockets left by missing teeth. As a result, they fuse with your jawbone and become a permanent part of your mouth.
Because this fusion is reliable and lets implants work like natural teeth, it gives the treatment a staggering 95% success rate. Furthermore, that percentage will increase as technology advances and patients learn better oral care.
They Restore Your Chewing Ability
In contrast to other restoration treatments, dental implants don't slip or fall. Having fused with your jawbone, they remain secure whether you're eating, drinking, or simply talking with others. You won't need to worry about holding them in place.
Given this secure placement, implants act like real teeth and restore much of your ability to chew food. Studies show that while dentures only give you about 30% of your original bite force, implants restore up to 70%.
You Need to Watch Your Diet with Them (at First)
Until the implants fully fuse, though, they require you to be careful with your diet. In particular, you should try to lay off hard or crunchy foods for six months to a year after treatment. Eating such things would disrupt the fusion process, leading either to implant failure or a longer recovery.
Biting your nails and chewing ice are also two bad habits that can disturb the implant, undoing your prior healing.
As you can see, dental implants in Trophy Club involve more than just giving you a complete, shiny smile. Talk to your local dentist and schedule an appointment to see if treatment could work for you.
About the Practice
Dr. David Crumpton is a dentist based in Trophy Club, TX, having earned his DDS from the Baylor College of Dentistry. His specialties are preventive, cosmetic, and restorative dentistry, as well as emergency dental procedures. You can trust him to perform anything from a regular checkup and cleaning to dental implant treatment. Dr. Crumpton currently practices at his self-titled clinic and can be reached at his website or by phone at (817)-491-3344.