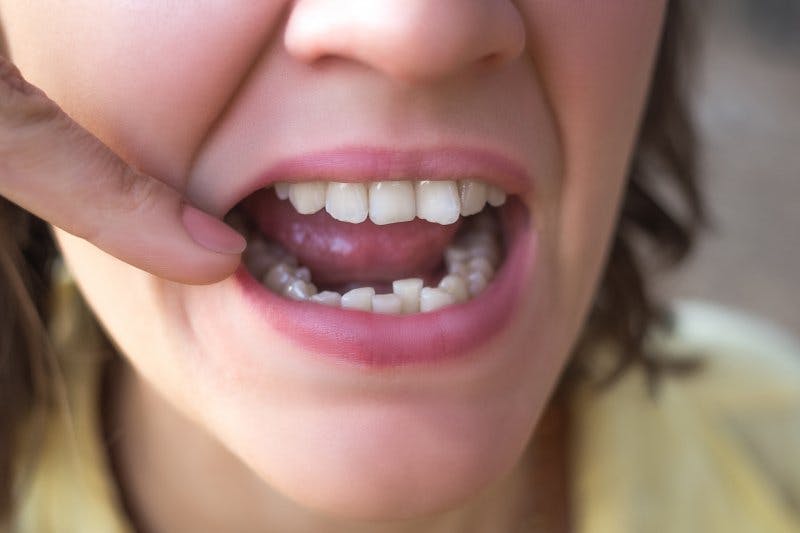 Plaque and bacteria aren't the only threats to a beautiful smile. Did you know teeth can become misaligned over time? Indeed, a crooked and out-of-shape smile can look just as bad as one with stains. That said, you may not know what to do if your own teeth start to shift. Don't worry, though, as your local dental practice is here to help. Read on to learn the causes of shifting teeth in Trophy Club and how a dentist can treat them.
What Causes Shifting Teeth?
In general, your teeth might shift for a variety of reasons. Some of the most common ones, though, include the following:
Jaw Movement
As it turns out, a person's jaw will naturally shift forward through their life. Sometimes, though, this process can lead to tooth movement.
In particular, a jawbone's shift forward might cause lower teeth to push upper teeth out of place. Should that happen, the upper ones will get misaligned and thus alter your bite.
Tooth Grinding
Whether you do it consciously or not, grinding your teeth can move them through force and wear. It happens often enough, as an estimated 10% of the population grinds their teeth.
Knowing whether your shifting teeth are due to grinding is a challenge. Since many grind in their sleep, they're left unable to explain the shifts in their bites.
Tongue Thrusting
In some cases, even tongue placement can cause tooth movement — especially tongue thrusts.
Also called a reverse swallow, a tongue thrust is when you involuntarily push your tongue against your pearly whites. Over time, the force of these thrusts can create a gap between the forward upper and lower teeth.
How Can Dental Procedures Fix Them?
When it comes to teeth shifting in Trophy Club, the best solution is dental treatment. Your local dentist can fix the problem with procedures like:
Invisalign – This orthodontic treatment straightens crooked teeth using clear plastic aligners. Wearing these trays for twenty-two hours daily over a year will make your smile nice and aligned!Porcelain Veneers – Veneers are thin, ceramic layers that dentists apply to the fronts of teeth. Among other things, they can hide tooth misalignment beneath their white and shiny porcelain.
As you can see, oral hygiene isn't the only thing that makes for a great smile. Therefore, remember the causes and treatments above so you can fix your shifting teeth quickly.
About the Author
Dr. David Crumpton is a dentist based in Trophy Club, TX, having earned his DDS from the Baylor College of Dentistry. He's also a member of the American Dental Association and the Texas Dental Association. Thanks to his education, his specialties are preventive, cosmetic, and restorative dentistry, not to mention emergency care and Invisalign. Dr. Crumpton currently practices at his self-titled clinic and can be reached at his website or by phone at (817)-491-3344.