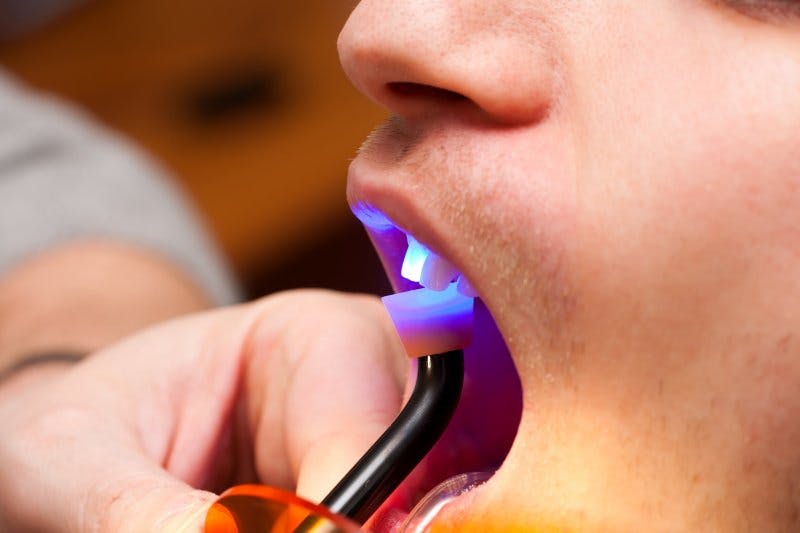 Do you tend to hide your teeth when smiling or laughing? You aren't the only one. About 60% of Americans wish they could alter something about their teeth. If this sounds similar to you, then you might consider cosmetic dental treatments to transform your pearly whites, such as direct bonding. Read on to learn about this effective procedure and the four common problems you can address in your smile!
What Is Cosmetic Dental Bonding?
Cosmetic dental bonding is one of the most convenient and quickest methods to correct minor dental imperfections. Whether you have stained or misshapen teeth, your dentist can use composite resin to sculpt them into a more perfect and uniform appearance. They can even change the color so that it matches your natural smile for lifelike results. After the resin has been molded and shaped to fit the size, shape, and color of your choosing, your dentist will use a special curing light to harden the material so that you can show off your new and improved pearly whites!
4 Common Issues Dental Bonding Can Correct
The composite resin used for dental bonding is much easier to shape than other cosmetic options and can be used to correct a wide range of aesthetic issues, including:
Enamel discoloration: While you can brighten your smile with professional teeth whitening, some kinds of stains are much more stubborn than others. If the discoloration is due to injury, overexposure to fluoride, or certain antibiotics, then dental bonding may be the ideal approach to conceal it.Chipped teeth: Although your enamel is the hardest material in your body, this doesn't mean it's invulnerable to damage. Your teeth can become chipped or cracked with one wrong bite or sudden impact. With dental bonding, your dentist can easily fill in the compromised area, making it appear as if nothing happened!Tooth decay: Cavities used to require silver amalgam to cover the exposed tooth. Now, you can replace these filings with a safer, biocompatible composite resin used for cosmetic dental bonding.Gaps between teeth: Do you have mildly crooked or misaligned teeth? Depending on the complexity of your case, you may be able to skip orthodontic treatment and opt for dental bonding instead.
Don't let one or more dental flaws in your smile take a bite out of your confidence and quality of life! Speak with your dentist about cosmetic treatments, and they'll be more than happy to determine if direct bonding is a good option for you.
About the Author
Dr. David Crumpton earned his dental degree from the Baylor College of Dentistry and has been delivering excellent care for well over two decades. He's also a proud member of several prominent organizations like the Academy of General Dentistry and the American Dental Association. He offers a vast array of high-quality services, including dental bonding. If you'd like to schedule a consultation for cosmetic dentistry, visit his website or call him at 817-491-3344.