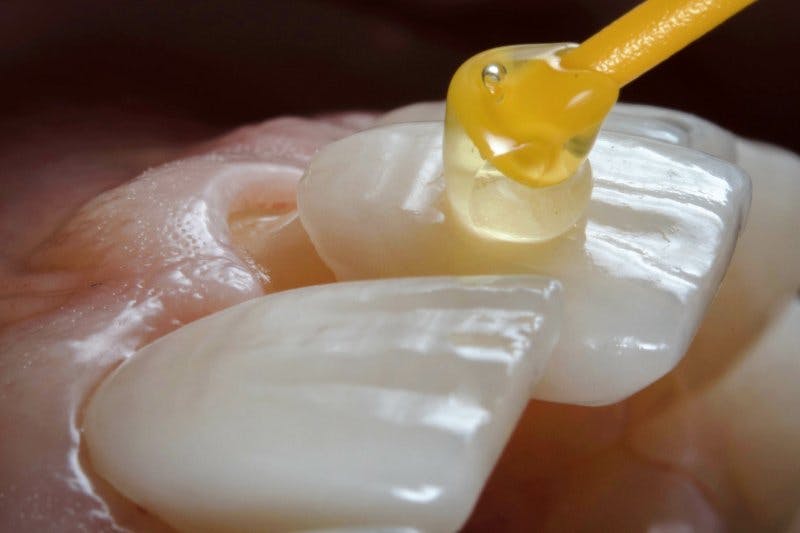 If you've ever considered cosmetic dentistry, you likely know about porcelain veneers. These ceramic layers can cover even the most severe smile flaws when applied well! That said, did you know their placement removes a portion of your tooth enamel? Given this fact, you might wonder if treatment is worth it. More specifically, perhaps you're asking yourself, "How much enamel needs to be removed for veneers in Trophy Club?" Well, your local dental practice is here to answer that question. Read on to learn the veneer process and how much enamel it chips away.
The Stages of the Veneer Process
To place porcelain veneers, dentists have you attend two appointments: (1) the preparation visit and (2) the final placement.
Preparation Visit
The preparation visit is where your dentist "prepares" your teeth for the prosthetics. It's at this point that they remove some of your tooth enamel. After doing so, the dentist then makes a model of your mouth and sends it to a dental lab. Based on the material sent, lab workers will create your permanent veneers over a two-to-three-week period.
The Final Placement
You'll come in for the final placement once your veneers are ready. At that time, your dentist will use a special cement to apply the porcelain layers onto your teeth. Afterward, they'll make final, last-minute adjustments to ensure the treatment's long-term success.
Why Does Treatment Remove Enamel?
First, dentists remove some enamel to ensure your veneers stay on your teeth. In other words, the removal creates a surface where the prosthetics can stick. Otherwise, the veneers would likely fall off shortly after placement.
Furthermore, removing enamel keeps your veneers from looking bulky. Treatments would make your smile look unnatural if dentists placed the ceramic layers onto teeth with all their enamel.
Just How Much Enamel is Removed?
There's no need to worry about health effects; veneer procedures remove very little enamel. In fact, most placements only shave off 0.5mm of it. That way, the veneer can lay flat against the tooth while only making tiny changes to your natural smile. After all, no dentist wants to take more of your natural tooth structure than necessary.
As you can see, how much enamel needs to be removed for veneers in Trophy Club is easily answered. That said, talk to your local dentist about how they might work for you in the future.
About the Author
Dr. David Crumpton is a dentist based in Trophy Club, TX, having earned his DDS from the Baylor College of Dentistry. He specializes in preventive, cosmetic, and restorative dentistry, including emergency care procedures. As such, you can count on him for everything from dental checkups to dental implants — all while trusting you'll get great results! Dr. Crumpton currently practices at his self-titled clinic and can be reached at his website or by phone at (817)-491-3344.